Goulds Pumps
For more than 160 years, the Goulds Water Technology name has been synonymous with quality, reliability and service. The unmatched breadth and depth of our made-in-America offering is driven by innovation as well as systems and applications expertise. With sustainable products and systems that reduce operating and life cycle costs, Goulds Water Technology partners with customers around the world to keep water moving and help people work well and live well. Xylem, the parent company to Goulds Water Technology, is the leading global provider of efficient and sustainable water technologies and applications. In more than 150 countries, Xylem moves, treats, analyzes, and returns water to the environment, helping people use water efficiently in their homes, buildings, factories and farms.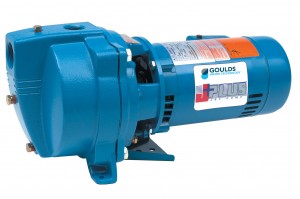 Wastewater & Drainage Pumps
Constant Pressure Systems
Submersible Well Pumps
Jet Pumps
Turbine Pumps
Pressure Tanks
Pump Controllers
Goulds 5-Year Warranty
Schwope and Sons and Goulds Water Technology is proud to offer a 5-year warranty on most submersible pumps and pressure tanks. Warranty is only available when bought through a certified Goulds Dealer. Online Goulds pump purchases are not covered by the extended warranty.